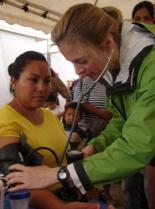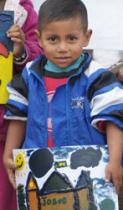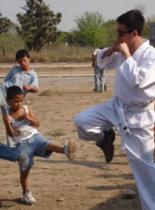 We encourage participants to share your particular talents and passions with the local community! Specialized skills are not required for most projects on the Service Tour. Keep in mind that if you wish to work on the construction project, there is physical labor involved. Each project will engage a leadership team of volunteers with specialized knowledge in the project area, as well as bilingual volunteers to serve as interpreters (as needed). Project assignments will be based on a combination of volunteer interest, community needs, available space, and program logistics. If you have particular expertise that you wish to share on the Service Tour, which does not correlate with the projects listed here, please contact us to discuss. 
Medical clinics—Are you a practicing medical professional of any specialty? We need alumni nurses, physicians, physician assistants, and pharmacists to provide clinical and diagnostic services to communities who have little or no access to medical care. Medical volunteers will also focus on community health education and clinical home/community assessment & support for specific families. We also need bilingual volunteers who are interested in serving as interpreters for the medical team.  
Creative arts—Volunteers will offer an intensive children's program and adult classes in areas such as music, dance, crafts, visual art, literacy, creative writing, and theater.  The specific design of the educational program will depend on the skills and interests of volunteers who participate in this project. An ideal opportunity to release your creative energies!           
Small business consulting—Volunteers with a background in marketing, accounting, design, asset building, or related fields will have the opportunity to work with adults who are eager to learn small business management skills. Our business volunteers will teach local clients strategies to manage their finances and work competitively at selling their goods and services in the local marketplace. Clients in this program represent a wide range of  businesses, from printing to craftsmanship, beauty salons, and entertainment.   
Educational enrichment—Volunteers will offer tutoring and workshops for both children and adults in a wide range of subjects. The children are eager for tutors, especially to assist them with math and reading. Due to severe overcrowding in the local schools, children attend school for only a few hours each day, and cannot receive individualized attention. Many of the adults in these impoverished communities also want to learn, everything from cooking to sewing skills, basic carpentry, and crafts—you name it, they want to learn it. On previous Service Tours, educational programs included martial arts, cooking classes, yoga and stress management, jewelry-making, origami, and more. These skill-building opportunities enable residents to improve the quality of life for their families. 
Public health—Volunteers will lead activities for community members, designed to increase awareness of public health, hygiene, and basic first aid. Specialized volunteers will also assist our local partners with data collection and assessment of family health needs. 
Construction and Public works—Volunteers will work alongside our local partners to improve homes and public spaces in the neighborhood. The construction team will provide critical home repairs for impoverished families and residents who are elderly or physically disabled. The construction project may also include working on the design and creation of a small public park in collaboration with the community.
Athletics—Join former soccer/tennis coach Steve Griggs, who will work with alumni volunteers to conduct exciting sports camps for children and teens. We'll start with soccer camp, but if we have alumni interest in other sports, who knows where this could lead us! We are indeed fortunate to have Steve working with us to create this program.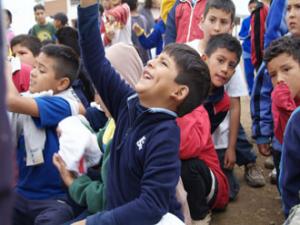 The trip has left an everlasting imprint in my life and it's just the beginning. I had a meaningful time meeting like-minded, spontaneous and committed volunteers and the service tour, though short, inspired me greatly.
-WeiYin Chew, '04 MA