Service Trip to Nicaragua 2012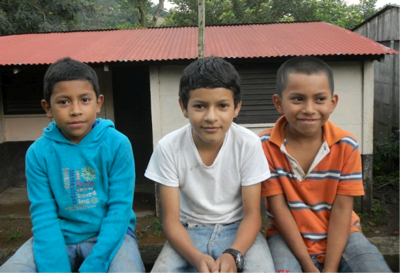 Oct. 18, 2011
Dear Yale Alumni, Students, and Friends,
Would you like to help some impoverished but deserving people in dire need?!! Then come join the Yale Alumni Service Corps for an amazing service program in the cities and rain forest of Nicaragua! The Yale Alumni Service Corps, formed in 2008 as part of the AYA and headed by volunteers, is dedicated toward service to others in marginal communities throughout the world. YASC has worked in the Dominican Republic, Mexico, Brazil and China and now we are announcing a program for March 2012 to change lives in destitute areas near Managua and Matagalpa in Nicaragua. These marginal communities we will visit are suffering due to the lack of basic necessities that we take for granted such as clean water, medical care and education. We can make a difference to them!
This YASC program will include collaboration with the Yale School of Nursing whose volunteers have been involved in community health in Nicaragua since 2002. YSN has been working the last four years in Managua at La Escuelita, a small school for students of families who cannot afford the uniforms of the public school system. Three teachers formed this school in 1995 with extremely limited resources in a dilapidated building to teach children whose parents work in the nearby Oriental Market and are concerned for their welfare but helpless to make a difference. The Yale Nursing Program's outstanding work has included regular medical checkups and comprehensive health care for over one hundred children. They also taught health education for sustainability and started documenting health records for each child which has been critical to their care. One area of education was oral hygiene which drew in a local dentist to volunteer to give basic dental exams and cleaning. More local clinicians came forward to help and soon the Ministry of Health became involved at La Escuelita. With YSN's assistance the school has been making huge strides toward improving the lives of these children and their community.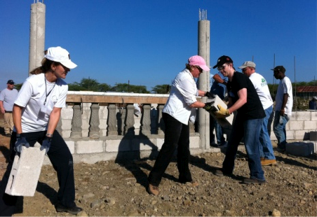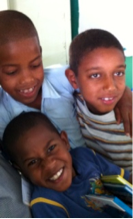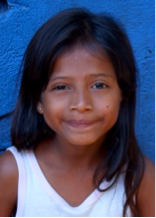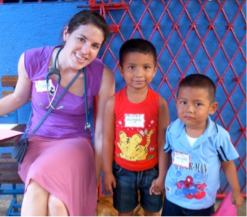 After meeting up with the YSN volunteers in Managua, the rest of our group, along with a few nurses, will travel to Matagalpa to stay in an attractive hilltop complex with lush gardens overlooking the city. Our project site in the village of El Castillo is just outside of the city about an hour drive away. Each morning we will be bused up steep bumpy roads past coffee plantations and bean fields to the small village where people live the most basic of existences. They cook on a wood fire, ride on horseback or walk for transportation and their houses have dirt floors and metal outhouses. Despite these hardships the villagers are usually in freshly washed clothing and their children are clean and tidily dressed. In El Castillo we will set up a Health and Education Fair for the people of the village as well as the surrounding ones. Each village will be rotated into our schedule so our program will benefit as many inhabitants of the area as possible The people are anxious to learn; they appreciate whatever we are willing to share and in return we will also learn much from them.     
This program will have some challenges as well though. While we are in El Castillo, our group will have to function as the locals do without running water, standard toilets or basic necessities. We will have to use outhouses on site but we will be supplied with safe bottled water and our lunches will be specially prepared for us. Each volunteer should follow the recommendations of the CDC for the appropriate vaccinations and decisions on whether to take Malaria pills for the trip - we are headed into the rain forest after all! Another consideration is that our volunteers will have to bring with them all the supplies that we will use for teaching and medical work. Some sports equipment and construction tools will be on site but we will need to bring more along. The project leaders will give volunteers a list of the items ahead of time so they can be carried in suitcases. We cannot count on anything being available in Nicaragua or having the time to collect them there. The most important thing we will be bringing though is free - and that is hope!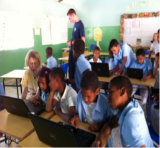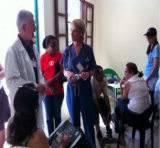 Our ground partner for this program is the effective local service provider CEPAD, an organization of the Council of Protestant Churches of Nicaragua. This group has been operating in Nicaragua to assist vulnerable and at risk communities since 1972. They have a strategy to partner with village organizations and collectives for a period of five years. Then they will cycle out to another community and begin the work again to share resources and encouragement in the hopes that each will become self sufficient and sustainable. They are able to partner with 40-50 communities this way every five year cycle. CEPAD has an established relationship with the local leaders in El Castillo as well as the surrounding villages and they will help us set up the medical clinic, sports programs and educational classes for the children and teachers. We will also work with them to construct the houses and install water filters. The construction group will be digging foundations, laying concrete block, mixing and pouring concrete for houses that CEPAD has designated in the village. These are exciting projects for the people of the region.
Your participation in this service program will supply the materials, enthusiasm and talent for community improvements, individual growth, and hope for the future. We will work hard during this rewarding program but we will also tour past some stunning scenery and meet many kind hearted people. The price for this unforgettable experience will be only $1,450 per person without airfare. We are also offering a one day extension to stay at a Montelimar Beach Resort on the Pacific Coast, where long white sand beaches and turquoise pools surrounded by waving palm trees await our volunteers. It will make a nice reward after the work week!
Please join us for this life changing program as a part of the Yale Alumni Service Corps tradition of giving back to our global community– there are only 60 spaces available so sign up now!!
We look forward to seeing you in Nicaragua!
Sincerely,
Constance Spencer, '82 M.Arch, & Steve Griggs, Yale Soccer & Tennis Coach 1975-1995
2012 Nicaragua Program Co-Producers, and the Yale Alumni Service Corps