Dwight Hall

The mission of Dwight Hall is to foster to civic-minded student leaders and to promote service and activism in New Haven and around the world. Dwight Hall is the Center for Public Service and Social Justice at Yale. It is an independent, nonprofit umbrella organization that provides support to and fosters communication between over 60 student-run Member Organizations whose primary purposes fall within Dwight Hall's mission. Dwight Hall itself sponsors a number of Institutional Programs, Projects, and Networks that help Dwight Hall achieve its mission, and Dwight Hall also lends assistance to a variety of Community and Associate Organizations.
Johnny Scafidi, Program Director
Dwight Hall at Yale
P.O. Box 209008 
New Haven, CT 06520-9008
ph: 203.432.2420
fax: 203.432.2425
e-mail: dwighthall@yale.edu
Tecnológico de Monterrey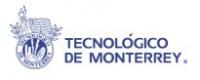 Tecnológico de Monterrey, one of Latin America's premier research universities, has served as a key partner and facilitator for the Yale Service Tour in Monterrey. Monterrey Tec's mission is to educate individuals who are committed to the social, economic, and political improvement of their communities, and to prepare citizens to be internationally competitive in their area of specialty.
IDeSS (El Instituto para el Desarrollo Social Sostenible) is the entity at Monterrey Tec which oversees public service programs conducted by students for the betterment of Mexican society. 
The Secretaría is de Desarrollo Social is an entity of Nuevo León state devoted to assisting underserved populations to address challenges posed by poverty and marginalization, and to providing crucial services through community development programs.  
Yale University Office of International Affairs
Yale's Office of International Affairs has played a central role in fostering the collaboration between the Association of Yale Alumni and Yale's partners in Monterrey.
Gran Hotel Ancira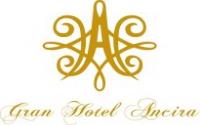 The AYA gratefully acknowledges the support of Gran Hotel Ancira, which helped to make the 2009 Monterrey Service Tour possible. With the Ancira's generosity, participants have the opportunity to enjoy excellent accommodations in the heart of downtown Monterrey.
Additional Partners
Yale Service Tours is proud to partner with local service organizations in Monterrey and the state of Nuevo León. A complete listing of local partners will be available at a later date.