About the Community
Monterrey is located in the state Nuevo León, in northeastern Mexico. It is the second largest city in the country and is among the most industrialized areas in Latin America. Monterrey was founded in 1596. Earlier attempts by the Spanish to establish a settlement in this spot had failed because of the arid land found in the region.
Monterrey is a renowned educational center, home to several prominent universities, among them the Tecnológico de Monterrey. It is also home to the largest industries in the nation including CEMEX, the world's third largest cement company, and FEMSA, the Coca-Cola bottling company of Latin America.
While the city has become one of Mexico's most affluent areas since its founding, it is also home to some of the nation's most severe poverty. In contrast with the wealth of this rapidly growing city, 40% of the state's population lives below the poverty line. A 30-minute drive out of downtown Monterrey takes you from a modern cosmopolitan city to secluded areas of stark conditions–some with no public infrastructure, paved roads, or running water.
Some of these areas are home to a few of Mexico's oldest indigenous populations, such as the Mixtecos and Mazahuas. Members of the indigenous communities strive to preserve and celebrate their traditional culture, while assimilating with the urban growth and modernized nature of the city.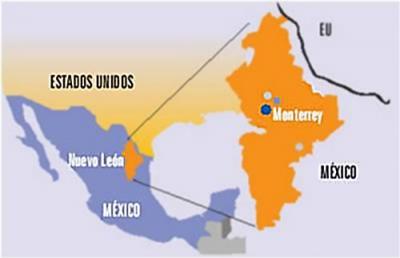 Helpful Donation Items
 *Details available soon!
Please check back later in the fall to see a list of valuable donation items for each project site and community.
Immunizations
For advice on vaccinations and travel medication, we recommend that you consult your doctor or health-care provider to determine what you will need (this will depend on individual factors such as your health and immunization history). It is best to see a health-care provider at least 6-8 weeks before your trip. General information can be found on the Center for Disease Control and Prevention Web Site at http://wwwn.cdc.gov/travel/destinationMexico.aspx. The CDC also urges that you ensure your routine vaccinations are up-to-date prior to traveling.
Passport Information
You will need a valid passport in order to travel to/from Mexico.
Note: It can often take up to several months to order a new passport. If you do not already have a current passport in hand, please contact the passport office immediately at 877-487-2778.