Welcome Letter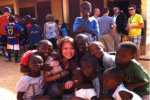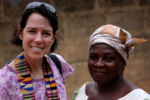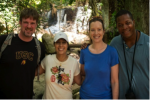 Dear Yale Alumni, Students, Family and Friends,
We invite you to join us next summer to travel back to Yamoransa, a small community in Ghana, to serve and make a difference. Yamoransa lacks basic amenities. Most homes don't have running water or electricity; the community doesn't have access to basic medical care; micro-business owners are constrained by the lack of access to capital. Most children are enrolled in schools but are not taught much beyond basic reading, writing and math, and girls tend to drop out early. 
Last year we worked in many areas for improvement and we were able to make a difference so we have more plans for this year! We are excited to continue what we started and work on some new ideas including mosquito nets for malaria prevention, waste management and recycling, health education, etc. There are lots of potential project ideas and we encourage you to bring yours to the table.
We will continue working with our very strong partners including AFS Ghana and the University of Cape Coast. We also hope to continue working with the ONE Campaign and IPA, among others. In addition, we had a motivated group of volunteers, including many families with children, who worked hard with enthusiastic local villagers on projects such as construction, medical care, business development, athletics, education and arts, and college mentoring. Without their dedication and their willingness to do something selfless with their free time, we would not have been so successful.
While working in Yamoransa, we will be staying at the Coconut Grove Hotel, a 45 minute bus ride from the town, with some stunning scenery along the way. Transportation and most meals will be provided. While working in the village we will not have access to running water or air conditioning but you will have safe drinking water and access to portable bathrooms for your use.  We need volunteers who are flexible and patient so the experience will be a rich and enjoyable adventure!!!
Space is limited and we encourage you to sign up early. If you have any questions or need more information, please contact us. We will be posting more updates and sending out regular newsletters regarding the trip, so stay tuned and we look forward to seeing you in Ghana!
Puneet Batra and Lata Prabhakar
Producers of the YASC Ghana 2013 program
Yale Alumni Service Corps