AFS-Ghana works toward a more just and peaceful world by providing international and intercultural learning experiences to individuals, families, schools, and communities through a global volunteer partnership.
AFS (formerly the American Field Service) is a leader in intercultural learning and offers international exchange programs in more than 40 countries around the world through independent, nonprofit AFS Organizations, each with a network of volunteers, a professionally staffed office, and headed up by a volunteer board. AFS has been exchanging students throughout the world for 60 years.
In addition to the high school exchange program, AFS Ghana operates the 18 Plus Program which is a community service program aiming to enable young adults to put global awareness and intercultural learning into practice.
The Program offers volunteers who want to have this experience abroad the opportunity to learn a foreign language, have practical intercultural learning experiences and enjoy the support of the AFS International network.
For those who come into the country from all over the world, it strengthens their competence in working with community based organizations. The volunteers are placed in community-based organizations such as orphanages, health institutions and special education institutions including a school for the blind and deaf. Some volunteers work on health projects and rural community water and sanitation projects while others help street children to live a healthier and better life. Other placements are in the areas of human rights advocacy and gender issues.
The program lasts from 3 months to 1 year. It is organized twice each year. AFS Ghana operates this program with partners in Belgium, Denmark, China, Costa Rica, Malaysia, South Africa, Thailand, Philippines, and Germany.
Duala Fabrics
Duala Fabrics produces hand-printed and hand-dyed fabrics of the highest quality.
ONE

ONE is a grassroots advocacy and campaigning organization that fights extreme poverty and preventable disease, particularly in Africa, by raising public awareness and pressuring political leaders to support smart and effective policies and programs that are saving lives, helping to put kids in school and improving futures. Confounded by Bono and other campaigners, ONE is nonpartisan and works closely with African activists and policy makers.
http://www.one.org.us/
Unite for Sight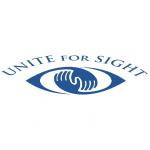 Unite for Sight is a 501 (c)3 nonprofit organization that applies best practices in global health and social entrepreneurship to achieve the goal of high quality care for all. Renowned as a leader in global health, Unite for Sight has provided eye care to more than 1.3 million patients worldwide, including more than 50,000 sight-restoring surgeries. In addition to being a leader in providing cost-effective care to the world's poorest people, Unite for Sight's Global Impact Corps and Global Health University develop and nurture the next generation of global health leaders. Unite for Sight also coordinates an annual Global Health & Innovation Conference at Yale University, which convenes 2,200 participants and is the world's largest global health conference and social entrepreneurship conference.
Unite for Sight supports eye clinics worldwide by investing human and financial resources in their social ventures to eliminate patient barriers to eye care. Unite for Sight's innovative model significantly builds local capacity and makes quality eye care accessible to those living in extreme poverty. Unite for Sight began working in Ghana in 2005. There are a total of 45 ophthalmologists in Ghana, and Unite for Sight's four partner ophthalmologists in Ghana now provide more than 50% of all cataract surgeries in Ghana. 
While an undergraduate student at Yale in 2000, Jennifer Staple-Clark founded Unite for Sight. Unite for Sight's headquarters are in New Haven, Connecticut.
University of Cape Coast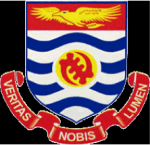 The University of Cape Coast (UCC) is one of the rare sea front universities in the world. It was established in October 1962 as a University College and placed in a special relationship with the University of Ghana, Legon.
On October 1, 1971, the College attained the status of a full and independent University, with the authority to confer its own degrees, diplomas and certificates by an Act of Parliament - The University of Cape Coast Act, 1971 and subsequently the University of Cape Coast Law, 1992.
The University was established out of a dire need for highly qualified and skilled manpower in education to provide leadership and enlightenment. Its original mandate was therefore to train graduate professional teachers for Ghana's second cycle institutions and the Ministry of Education, in order to meet the manpower needs of the country's accelerated education program at the time. Today, with the expansion of some of its faculties and the diversification of programs, the University has the capacity to meet the manpower needs of other ministries and industries in the country, besides that of the Ministry of Education. UCC has a close relationship with the community of Yamoransa where it does needs assessment work and has students reside for short periods of time during each semester.
Innovations for Poverty Action (IPA)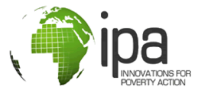 Innovations for Poverty Action (IPA) is a 501c3 non-profit organization founded in 2002 by Dean Karlan, Professor of Economics at Yale University, and based in New Haven, Connecticut. IPA creates and evaluates approaches to solving development problems, and disseminates information about what works and what does not work to policymakers, practitioners, investors and donors around the world. IPA partners with academics and practitioners from around the world, to rigorously evaluate programs and take successful programs to scale. IPA has research operations in 48 countries across South and South East Asia, Africa as well as North and South America. IPA has been conducting research in Ghana since 2004 and currently has 16 active projects, and 10 completed projects throughout the country focusing on research questions in an array of sectors, including health, education, agriculture, and finance.
http://www.poverty-action.org/
Kofi Annan International Peacekeeping Centre (KAIPTC)

KAIPTC Vision
To remain an internationally preferred Centre of Excellence for research into and training for conflict prevention, management and resolution, research and innovative thinking in integrated Peace Support Operations and sustainable delivery of enhanced regional capacity building for Peace Support Operations.
KAIPTC Mission
To develop and deliver internationally recognized and professional training courses and related programmes to equip personnel with selected skills and competencies required to meet Africa's present and future complex peace and security challenges.