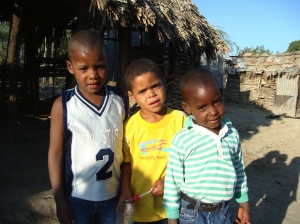 Nov. 1, 2011
Dear Yale Alumni, Students, and Friends,
We would like to invite you to participate in an amazing experience! The Yale Alumni Service Corps is announcing a program of service for March 2011 into the western border area of the Dominican Republic near Haiti, to change lives, those of the local people and your own. We are excited to be going back to the San Juan area, where we had such a successful and enriching trip in 2008. This program has the potential to be even more fulfilling as we team up with a new partner in the Dominican Republic, Cambiando Vidas, a Yale Alumni founded organization. Cambiando Vidas has an established record of bringing volunteer groups to the San Juan area to participate in community building and we are proud to be joining them this spring.
Your participation in this service trip will supply the materials and talent for community improvements, personal growth, and hope for the future. We will work hard during this rewarding week but we will also see the beautiful scenery of the Cordillera Central mountains, swim in the river near Las Charcas, visit historic areas in the Old Colonial City of Santo Domingo, relax on the white sands of Bani Beach, and make friendships that will last a lifetime. The price for this unforgettable experience will be $1,200 per person without airfare, which is even less than our previous trip. We are also offering a one day extension to the trip if you would like to explore Santo Domingo further.
Please consider joining us in this continuation of the admirable Yale tradition of service and come to the Dominican Republic!
We look forward to seeing you in San Juan!
Sincerely,
Constance Spencer, '82 M.Arch, 2011 Dominican Republic Program Coordinator, and the Yale Alumni Service Corps