About the Community
The Dominican Republic occupies the eastern two-thirds of the Caribbean island of Hispañola, with Haiti in the western third. The capital is Santo Domingo, located on the south coast of the island. Spanish is the nation's official language. Though English is widely spoken in Santo Domingo and in tourist areas, it is much less common in other regions. San Juan de la Maguana is the capital city and the largest city in the province of San Juan and is the 10th largest city in the Dominican Republic. It is in the center of the San Juan Valley, the old Taíno Maguana, with the Cordillera Central ("Central mountain chain") to the north and east, and the Sierra de Neiba to the south. To the west there is a chain of low hills. The main economic activity of the province is agriculture and the main crops are rice, in the summer, and beans, in the winter.
Our group will be working in the satellite community of Las Charcas de Gabarito (located 15 minutes from San Juan). It is a marginal community located in a beautiful valley with the backdrop of the Cordillera Central mountain range, whose people are in desperate need of the basics of life that we take for granted – education, clean water, medical care and safe shelter. The community has over 630 families with an estimated population of 2,300 people. The area has been heavily impacted by the recent earthquake in Haiti that sent many Haitian immigrants into the area. It is estimated that between 20% and 30% of the population within Las Charcas are from Haiti.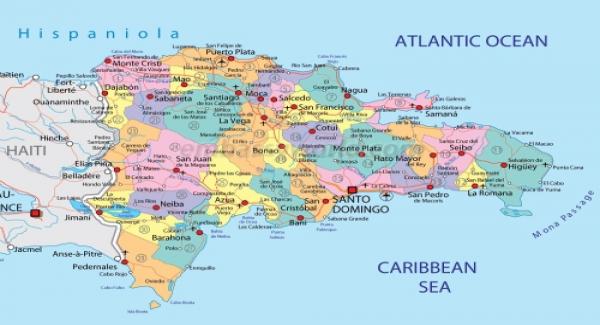 Helpful Donation Items
Please check back later in the fall to see a list of valuable donation items for each project site and community
Immunizations
Some immunizations are recommended for travel to the Dominican Republic. The AYA cannot provide medical advice, but we advise that you consult with your physician regarding immunizations. It is best to do this several weeks before the trip, since some medications may take time to order. Note that we will be traveling to a malaria-risk zone. For general information about immunizations and health issues in the DR, you may also visit the Center for Disease Control and Prevention website at www.cdc.gov.
Passport Information
You will need a valid passport in order to travel to/from the Dominican Republic. For information about passports and visas, please visit the U.S. State Department travel website at www.travel.state.gov/passport.
Note: It can often take up to several months to order a new passport. If you do not already have a current passport in hand, please contact the passport office immediately at 877-487-2778