Program Partners & Supporters
Dwight Hall

The mission of Dwight Hall is to foster to civic-minded student leaders and to promote service and activism in New Haven and around the world. Dwight Hall is the Center for Public Service and Social Justice at Yale. It is an independent, nonprofit umbrella organization that provides support to and fosters communication between over 60 student-run Member Organizations whose primary purposes fall within Dwight Hall's mission. Dwight Hall itself sponsors a number of Institutional Programs, Projects, and Networks that help Dwight Hall achieve its mission, and Dwight Hall also lends assistance to a variety of Community and Associate Organizations.
Johnny Scafidi, Program Director
Dwight Hall at Yale
P.O. Box 209008 
New Haven, CT 06520-9008
ph: 203.432.2420
fax: 203.432.2425
e-mail: dwighthall@yale.edu
Diocese of Orlando

The Mission Office of the Diocese of Orlando encourages people to share their time, talents and treasures with those who have limited access to the wealth and resources of the earth.
Sister Bernadette Mackay, O.S.U.
Director, Mission Office
P.O. Box 1800, Orlando, FL  32802
Ph: 407.246.4890 
Fax: 407.246.4892
E-mail: missiondr@orlandodiocese.org
Deborah Rose '72, MPH '77, PhD '89

Dwight Hall and the Association of Yale Alumni extend deep gratitude to Deborah Rose, a longtime supporter of Dwight Hall, for her generous gift of scholarship funding for the inaugural Yale Service Tour to the Dominican Republic. Ms. Rose's scholarship support enables eight talented young alumni to participate in the tour and contribute specialized skills that are vital to the service project's success.
Yale Club of New Haven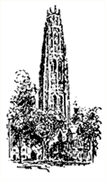 The AYA and Dwight Hall gratefully acknowledge the generous support from the Yale Club of New Haven in providing scholarships for Yale students to participate in the 2008 Yale Service Tour to the Dominican Republic. Student participation will increase the scope and success of the service projects, while also providing invaluable community-based learning for Yale students.
Mr. Severio D. Fodero, President
P.O. Box 775, 
New Haven, CT 06503-0775
ph: 203.432.4435
fax: 203.432.4648
e-mail: ycnh@pantheon.yale.edu