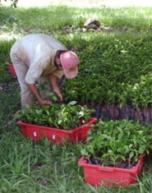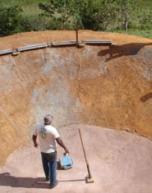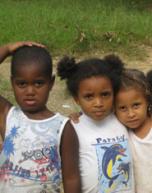 General Skills—Sustainability Projects 
All volunteers with an interest in learning about sustainability issues and helping local partners to preserve the degraded Atlantic Forest can join in a range of service projects including:  
• Reforestation: Assist our project partner, the NGO Instituto Terra, in expanding reforestation and agro-forestry efforts in its protected area. Participants will perform a range of duties to support the growth and maintenance of this second generation forest, including preparing seedlings to be planted, planting trees, fertilizing, and watering trees.  Participants will also learn about the diverse flora and fauna in this natural preserve.  Hikes to explore the natural beauty will also be encouraged! 
     
• Community gardens: Collaborate with the NGO Instituto Terra and local farmers in the Community Garden Project to build community farms that will ensure year-long food security for multiple families (this is a family-friendly project, for ages 14 and up). 
• School recycling projects: Join students and teachers to promote fun and sustainable recycling programs led by the school students (family-friendly).  
Business / Legal / Environmental Projects 
Specialized professional skills can also be used to support economic development and sustainability efforts currently taking place in this region of Brazil. Participants may assist in the following multi-disciplinary projects:  
• Local Entrepreneurial project: Use your legal, business or environmental experience to assist our local NGO partner to explore income-generating opportunities that support its environmental efforts and community development.  Collaborate on pre-identified tasks such as writing a business plan, developing a marketing strategy, creating marketing materials, or assessing growth strategies.    
• Carbon-offsetting project: Work with a multi-disciplinary team to explore economic opportunities to monetize the safeguarding of the Atlantic Rainforest. Evaluate and strategize how reforestation efforts conducted by our local NGO partner in the Atlantic Forest may serve to offset carbon emissions from local corporations. Assist in developing and packaging a model program that can be used as a social responsibility project for local corporations.   
Health Project 
Sanitation and public health outreach:  In some parts of the city of Rio Claro and the surrounding community, there are concerns regarding the negative health consequences due to poor water quality and sanitation. Work with the local community to improve sanitation, hygiene, and health among residents through education and public awareness efforts. Participants will likely make presentations with community leaders at neighborhood meetings, lead workshops in the schools, and engage community members in other outreach projects.