***PLEASE NOTE THAT THIS PROGRAM IS SOLD OUT***
CLICK HERE TO BE PLACED ON THE WAIT LIST
The Yale Alumni Service Corps is pleased to announce the next in our series of international service trips, this time to Philippi, a township located in Cape Town, South Africa. This trip will be our first to the country of South Africa and our first work in an urban, rather than rural, community.
Springing from the oldest town in South Africa, Cape Town is known as the "Mother City." Located on the southwestern tip of the country on the Cape Peninsula, its harbor contains one of the largest container port facilities in the Southern Hemisphere. The city is also one of the key economic centers of South Africa as well as the home of the country's Parliament.
Amid this prosperity is the township of Philippi, an underserved community of approximately 200,000 residents located in the Cape Flats area of the city southeast of the central business district. Historically a farming community, its population took off in the late 70's and early 80's as apartheid policies drove migrants from other parts of South Africa into settlements in the area.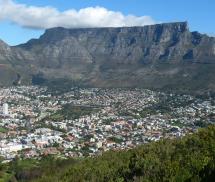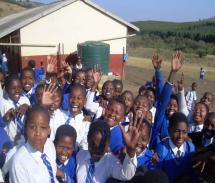 In Philippi we will be working closely with Amandla Development, a local non-profit founded by a Yale graduate. Amandla works with local community entities to empower citizens to gain equal access to quality education opportunities.
Join our group of dedicated YASC volunteers in working on projects designed to help improve the lives of Philippi residents as we tackle problems in education, health, and economic development.
Some of the projects we anticipate pursuing on this trip include:
Teaching science, art and other subjects to students in the primary and secondary schools
Working with local public health officials and nonprofits on critical public health issues
Providing business consulting assistance to local entrepreneurs
Working on one or more construction projects in the community
Running after-school sports programs
Working with youth in performing arts, music production, and dance projects and activities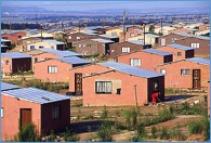 No special skills are required.  If you want to join us on our trip, we will find a volunteer opportunity for you. Alumni from all Yale College classes and all graduate and professional schools— including their family members and friends—are welcome. You will make new friends and contacts from a very special breed of people who make service and hard work an important ingredient in their lives. Be one of them!
For families, there is no better gift you can give your children* than working with them side-by-side while serving an enthusiastic community in another part of the world.
*We regret that the nature of our trips does not allow us to include any children below the age of 10. Parents of children under the age of 13 must work with them on the same project teams as their children for the duration of our time in Philippi.
As with our prior programs, this trip will be undoubtedly prove to be life-changing—for both the local residents and for our volunteers—including you!
We encourage you to sign up soon as we have limited capacity for this trip!
The cost is $2,595* per person, double occupancy (not including international airfare). The deadline for registration is January 1, 2018 or whenever we reach capacity, whichever occurs first. A limited number of single occupancy rooms will be available for an additional charge of $840*.
*Final price is subject to possible adjustment due to currency exchange fluctuations. We will notify everyone who registers and pays the deposit of any change in price before the final payment is due on March 1.
Cost includes
Accommodations, ground transportation, meals, celebration events, excursions and activities.
Cost does not include
International airfare to Cape Town; travel or baggage insurance; visa fees; other personal and incidental expenses.
Sightseeing Extensions
Please also join us for sightseeing extensions. We are offering a pre-trip extension to Victoria Falls (3 nights/July 23-26, 2017 and a post trip-extension following our time in Cape Town to Kruger National Park Game Reserve (3 nights/August 5-8, 2017). Pricing is variable depending on your international flight arrangements, level of accommodations chosen, and currency exchange rates. These extension trips will be booked through our logistics partner Spirit of Africa. See YASC website for details on the trips and how to book.
Click <here> to register!
For questions or further information feel free to contact trip leader Rob Biniaz ('75) at yascincapetown2018@gmail.com or João Aleixo at the AYA at joao.aleixo@yale.edu.
Service Trip Scholarships
The Yale Alumni Service Corps may be able to provide a very small number of partial scholarships depending on availability of scholarship funds. These funds are donated by other travelers inspired by the program. Please refer to the "Scholarships" section of the registration form for details about applying for a scholarship as the deadline for submission is February 1, 2018! You must complete this application and pay the required deposit (which is not part of the scholarship funding). Awards will be based on financial need, skills and knowledge needed for service projects, and previous volunteer experience. We cannot accept any other form of requests for funding at this time. You will be notified about any scholarship funding that you have been granted by February 15, 2018! If you do not receive the necessary assistance and you need to withdraw from the trip, your deposit will be refunded.
---
In 2018 the Yale Alumni Service Corps will celebrate 10 years of travel having arranged over twenty service trips in North and South America, Africa, and Asia. Join fellow Yale alumni, family, and friends as we visit communities in need and work to inspire hope and produce meaningful change in the lives of the people we serve.