Trip Location:
Yamoransa, Cape Coast, Ghana
The Yale Alumni Service Corps (YASC) returns to Yamoransa in Cape Coast, Ghana to build on the work we've done over the last three years. Join us to participate in a meaningful cultural exchange, make a difference in a developing village, and experience Ghana in a unique way.
Our work will be done in partnership with AFS Ghana, University of Cape Coast and GhanaThink - vibrant organizations with local volunteers who will collaborate with us during our week in Yamoransa and continue to sustain select efforts after we leave. The friendships we develop with our partners during the trip provide another level of richness to the experience.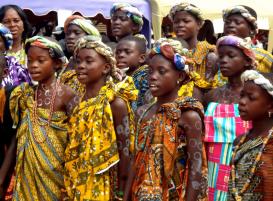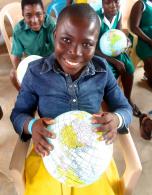 Service Work
Some examples of the types of projects we will do in Ghana include:
Construction - Over the last three years YASC has partnered with the people of Yamoransa to build an Information Communications & Technology Center (ICTC) for the town. Our summer construction teams have focused on this effort. It is anticipated that the ICTC will be nearly complete by the summer of 2016 - and this project will focus on light construction and finishing work for the center. No prior construction experience is required - just a willingness to participate in physical labor.
 
Business Development - YASC volunteers have made a real impact working with micro business owners, primarily women, to help them develop strategies to grow and expand their businesses. Our work has included everything from teaching basic finance, to developing cooperatives, to connecting store owners directly to manufacturers to reducing supply chain costs. Volunteers typically meet with business owners to assess needs and provide consulting services. In addition to work with the local business, we need a small group to develop a business plan for the ICTC Center. It is anticipated that this will be done in collaboration with GhanaThink.
 
Library Project - One of the rooms in the ICTC will be set up as a reading room. Volunteers are needed to design the library, source books and materials, and create a plan to sustain the effort.
Education and Arts - Volunteers will be teaching in the primary and middle schools. The leaders of Yamoransa have asked us to place a special emphasis on developing reading skills. One of the rooms of the ICTC will function as a library/reading room - which the community has never had. In addition to the need associated with reading, we know from past trips that music, drama, and art classes are also extremely popular with the children.
 
Athletics - We need volunteers to coach sports and organize clinics with the primary and middle school children. In previous years we've held a highly popular soccer "world cup" and are excited to do it again!
 
Public Health/Medical - We have an opportunity to partner with the Nursing School at the University of Cape Coast to provide screening and health education. Topics being discussed may include women's health, childhood health, birth control, safe sex, STD's as well as physical therapy. This program needs medical and public health practitioners to lead programs - as well as non-medical personnel to support and execute efforts.
 
Eye Clinic - Past trips have included basic eye examinations and administering of eyeglasses. Experienced volunteers are needed to help design the effort and non-medical staff are also welcome to help source and distribute eyeglasses.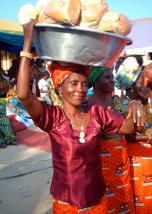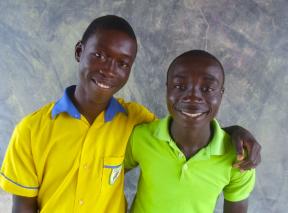 Accommodations
While working in Yamoransa, we will be staying at the Coconut Grove Hotel, a beachfront hotel, approximately 40 minutes from the town itself. Rooms have bathrooms, showers, air conditioning and comfortable beds. Amenities include:
Swimming Pool
Restaurant, bar and some exercise facilities
An expansive beach front
Limited business amenities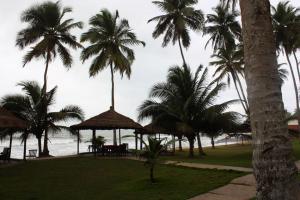 African Village Accommodations Option at Coconut Grove
Volunteers may choose to stay in the regular hotel accommodations at Coconut Grove, or in more rustic accommodations in the "African Village." Both accommodations have hot running water and air conditioning.
The African Village is adjacent to the main property and is about a 5 minute walk from the property entrance but about a 15-20 minute walk from the common areas, where meals are held. Please note that there is a security guard posted at the entrances to the African village and the main property.
 
Furnishings inside the rooms in the African Village are similar to furnishings in the regular rooms.
During the day, while we are in Yamoransa, there is no air conditioning. All facilities including the schools are fairly basic and exposed to the elements.
The Volunteers (You!)
The trip is designed for alumni of all ages and their family and friends. Most projects are family friendly (minimum age for participation is 10 years old). Children under 13 most work on a project with their parents. Children above the age of 13 who are comfortable working independent from their family can choose to be on separate projects from their parents.
Special skills are not required for participation in the Service Program. Each project will involve a leadership team of volunteers with specialized knowledge in the project area, as well as volunteers from AFS-Ghana and GhanaThink. Project assignments will be based on a combination of volunteer interest, community needs, available space, and program logistics. We will hold an orientation session on May 1 in New Haven to facilitate project planning.
This is a great opportunity to make a real difference in the lives of community members and your own! You and your family will learn a lot from each other, from your fellow volunteers and from the gracious people of Yamoransa. We have limited accommodations for this adventure and spots are first come, first served.
Deadline to register is March 15, 2016!
 
Cost includes:
Service Program (August 4-14, 2016)
Customized collaborative projects in Yamoransa; accommodations; most meals; local transportation throughout the program; most tools and materials needed for service projects; bottled water at work sites; full itinerary of cultural highlights and opportunities for cultural interaction. Cost also includes excursions in Cape Coast.
$2,230 per person based on double occupancy for a regular room in Coconut Grove or main area of the hotel ($295 single room supplement) or $2,150 based on double occupancy for a bungalow in the African Village ($175 single room supplement), excluding airfare (based on double occupancy).
Pre-Trip Extension to Togo & Benin (July 29-August 4, 2016)
$1,630 per person based on double occupancy + $610 single room supplement
Cost does not include:
International airfare to/from Ghana; travel or baggage insurance; other personal and incidental expenses.
Service Trip Scholarships:
The Yale Alumni Service Corps is able to provide partial scholarships depending on availability of scholarship funds. These funds are donated by other travelers inspired by the program. Please refer to the program for details about applying for scholarship as deadline for submission is February 15, 2016! You must complete this application and pay the required deposit (not part of the scholarship funding). If you do not receive the necessary assistance, your deposit will be refunded. Awards will be based on financial need, skills and knowledge needed for service projects, and previous volunteer experience. We cannot accept any other form of requests for funding at this time. You will be notified about any scholarship funding that you have been granted by March 1, 2016.
Please complete a scholarship application available on the registration site and upload to your registration.
Additional Information:
Children: Families with children 10 and over are welcome and encouraged to attend. Unfortunately, we cannot accommodate children under 10 on the program and all youth 18 and under must be accompanied by an adult. All children under 13 must have a parent participating with them in the same service project(s) throughout the program.
Orientation:
We hope you can join us on Sunday, May 1, for an orientation program. We will discuss the needs of the Yamoransa community, the projects we will undertake, and our relationship with our key partners in Ghana. The orientation be held at the Rose Alumni House, 232 York Street, New Haven, CT.