Inspire/Educate/Motivate
Here is your chance to join other Yale alumni as we once again provide coaching for high achieving, low-income, local high school students in New York. For the third year, YASC is partnering with College Summit, a national nonprofit organization to mentor high school students through the process of getting into and succeeding in college. This year, we will be serving at a College Summit Workshop at Daemen College in Amherst, New York, which is located in Western New York State just outside Buffalo. During the four-day Workshop, high school seniors are trained on how to succeed in their postsecondary future. Volunteers, staff, and local educators collaborate with students so that by the end of the Workshop students have made concrete steps toward their own college goals.
About College Summit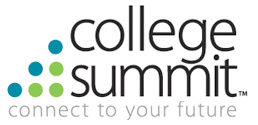 College Summit is a national nonprofit organization which transforms the lives of low-income youth by connecting them to college and career. College Summit does this by partnering with local high schools in underserved areas across the United States to provide coaching and mentoring for students with the goal of increasing enrollment rates at institutions of higher education. One of College Summit's most successful programs is the summer Workshop; students are selected from partner schools to attend intensive Workshops on a college campus where they learn to be advocates for their futures, get a feel for campus life, and master the nuts and bolts of getting into college. College Summit staff and volunteers are the backbone of these workshops and provide imperative coaching and mentoring for these students.
College Summit New York/New Jersey
College Summit launched in New York City in 2005, serving seven local high schools; today the region has grown to partner with 34 high schools across three districts in two states – New York and New Jersey. We are proud to support more than 8,000 students in New York City, Trenton, and Newark. College Summit has partnered with Daemen College since 2007 and began hosting Workshops at Daemen College in 2008.
College Summit programs fill a critical need in New York and New Jersey schools:
Even though 91% of low-income 8th-grade students here want to go to college, only 11% had information on how to get there.
In New Jersey, the average student-to-counselor ratio is 613 to 1, and in New York it is 411 students for every 1 counselor. The recommended student-to-counselor ratio is 250 to 1.
Many College Summit students will be the first in their families to attend college. It is critical that they have access to information, support, and encouragement in order to achieve their college and career aspirations. College Summit summer Workshops are one of the experiences that allow students to begin planning for their postsecondary futures.
Seeking 5 College Coaches and 12 College Writing Coaches
We are looking for volunteers to join YASC and College Summit at the Daemen College Workshop from June 24-28. We will be striving to empower these students to understand the power of their own stories and words, celebrate hard work and achieve pride in their own accomplishments. The students will participate in sessions that help foster self-awareness of their strengths, skills and how to transform their backgrounds into a strong, focused college application. But it is the mentoring and personal connection from volunteers that is the most important part of this program! Our participation is key to setting the stage for the mentoring and personal connection on the part of College Summit which continues for each student throughout their senior year.
Volunteers fulfill two specific roles at the Workshop:
12 Writing Coaches are needed. Writing Coach volunteers guide small groups of students through the College Summit writing curriculum in order to draft their personal statements/essays that will be a part of students' college applications. Writing Coaches are trained on the structured writing curriculum in order to facilitate 4 writing sessions with their group of students throughout the 4-day Workshop.
Qualifications for Writing Coaches:
Good communication and active listening skills
Flexibility and adaptability
Experience working with youth as a tutor, mentor, teacher, or other related field a plus
Willingness to follow College Summit's formal, comprehensive, writing curriculum*
Experience and/or willingness to work with youth from diverse backgrounds
Ability to work in an emotionally intense and rewarding environment
Desire to make a difference
*The College Summit Program for writing coaches is highly structured and volunteers will be following a comprehensive curriculum with detailed daily lesson plans. While volunteers are encouraged to share their ideas at the sessions, the lesson plans are based on a highly effective model developed over time, which works best when carefully followed.
5 College Coaches are needed. College Coach volunteers are experienced in college counseling and meet with students in one-on-one advising sessions in order to craft a list of colleges that match the students' needs and interests. College Coaches are trained on the College Summit advising structure and supported on advising goals, but are also expected to bring knowledge of college requirements.  
Qualifications for College Coaches:
Have experience in college counseling (i.e. high school counselor, college admissions officer, private college counselor, college requirement advisor, non-profit college guidance assistance, advisor to college applicants)
Be comfortable/have familiarity with advising mid-tier students from under-resourced communities
Have the ability to run a one hour coaching session with each student assigned to you and be able to compile a list of collegiate options for each student
Be comfortable/have familiarity with emotionally intense situations and disclosures
Have the ability to be both encouraging and honest with the students
A working knowledge of local and national colleges and universities  and college admissions requirements (assistance will be provided to develop local knowledge)
Be able to read a student transcript and make subsequent collegiate recommendations in a positive choice based framework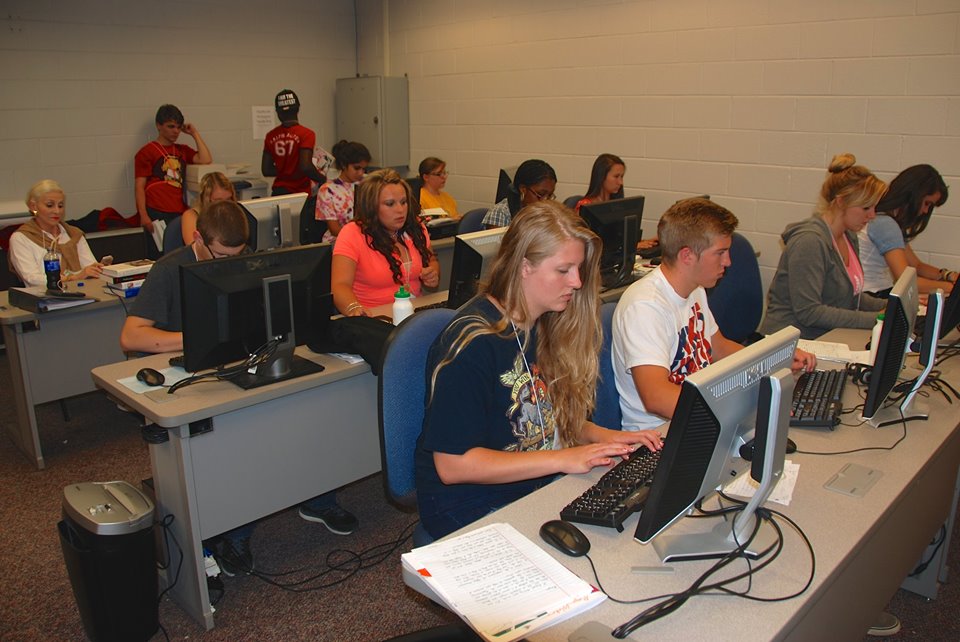 Program Description
Our time in New York will start with YASC-sponsored events including a Welcome Dinner in Buffalo where we will stay on the first night. This will be followed the next morning by visits to some of the historical and cultural highlights of the Buffalo area.  We will learn about the rise, decline and renaissance of this city at the western terminus of the Erie Canal and some of the socio-economic factors that impact the local communities. Unfortunately, College Coach volunteers will not be able to participate in Thursday's community activities as they will begin their training with College Summit that morning.
The work with College Summit officially begins on Thursday when we move to the Daemen College campus as the Workshop commences. YASC volunteers will participate in an intense training program with the College Summit Workshop managers to learn about the program and their role. College Coaches will begin working with students on Thursday afternoon, as Writing Coaches continue to learn the College Summit writing curriculum. Friday and Saturday will consist of more college advising sessions and the start of writing sessions for Writing Coaches. On Saturday evening there will be a celebration banquet and dance for both mentors and students.  Sunday is a wrap up day where volunteers meet with students in structured activities that help students prepare for the end of the Workshop. The Workshop concludes late Sunday morning with the exciting "Closing Circle" – where all who have participated get a final opportunity for sharing and to bid one another farewell.
Site for YASC- Western New York College Summit 2015
Wednesday, June 24: Marriott Hotel, Amherst, NY
Thursday, June 25-28: Daemen College
The YASC group will move from the hotel to the Daemen College campus on Thursday, where we will stay until Sunday. While on campus, room and board is provided by College Summit for all Workshop volunteers, students, and staff. Volunteers will be provided their own dorm room with a shared bathroom. Linens, pillows, and a towel will be provided, but it is dormitory living, so come prepared! Volunteers will eat meals on Thursday – Sunday in the campus cafeteria with students and staff.
About Daemen College
Daemen College was established in 1947 as Rosary Hill College by the Sisters of St. Francis of Penance and Christian Charity, whose foundress was Magdalene Daemen, a Dutch woman dedicated to working with the poor. Originally a liberal arts college for women, the college became co-educational in 1971, extending its commitment to academic excellence to the education of both men and women. In 1976, the College became independent and nonsectarian, changing its name to Daemen College, in honor of its founder. In 1992, New York State amended the college's charter, authorizing the award of graduate level degrees as well as baccalaureate degrees. Committed to an academic atmosphere that leads to open inquiry and debate, Daemen provides both career preparation and education in the liberal arts. Programs in the major and the competency-based core curriculum encourage students to expand their horizons beyond the classroom through internships, service-learning, clinical and field experiences, collaborative research with faculty, and study abroad. The core curriculum is designed to develop students' skills and competencies in seven areas that will benefit them personally and professionally throughout their lives.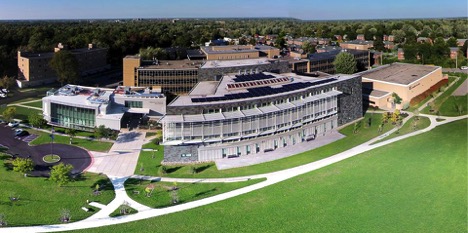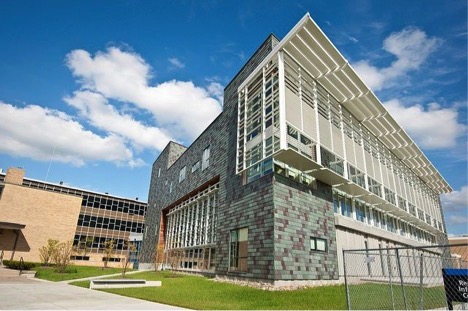 About Buffalo, NY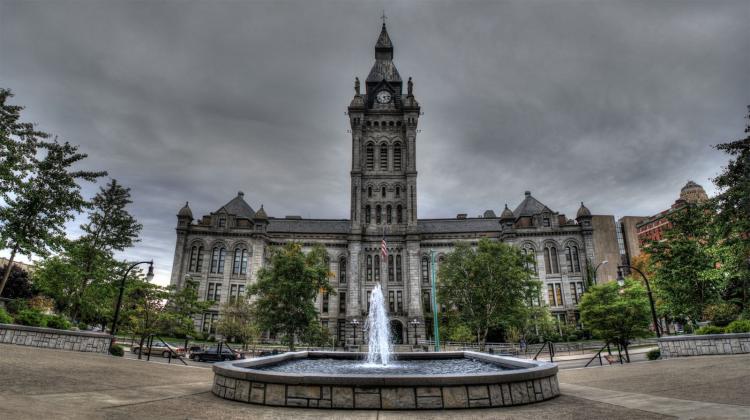 Buffalo was formerly one of the largest and most prosperous cities in the United States.  Since 1950, however, Buffalo has lost almost one-half of its population.  Old industries closed or moved, in response to population shifts to the South and West.  An especially impactful event was the opening of the St. Lawrence Seaway in 1957, which allows large quantities of goods and agricultural products which previously had passed through Buffalo to be shipped directly to the ocean.  
Buffalo is about more than commerce, however.  Buffalo provided the country with two presidents, Millard Fillmore and Grover Cleveland, and was the inauguration spot of another, Teddy Roosevelt. The house where TR was sworn in is a National Historic Site. But here's a great trivia contest question: What do Millard Fillmore and Superfreak singer Rick James have in common? They're both buried at Forest Lawn cemetery in Buffalo.
The heart of downtown Buffalo is a neighborhood called Elmwood Village. It's a funky neighborhood of boutiques, bars, restaurants and artist's havens. Dating back to 1804.  The American Planning Association has called it one of "10 Great Neighborhoods in America."  Queen Anne-style homes within walking distance of retail and public transportation dominate the residential architecture, in a neighborhood boasting architectural gems designed by H. H. Richardson, Frank Lloyd Wright and the father-and-son duo of Eliel and Eero Saarinen.
Since the turn of the 21st Century, Buffalo has been successfully reinventing itself, and the education of its local youth will be a fundamental part of its rebirth.   Many of the students with whom we work will be the first generation in their families to consider college and we have the opportunity to help them achieve their greatest potential for the future!! In the last two years, over 60 Yale Service Corps volunteers have found the experience life-changing for them as well.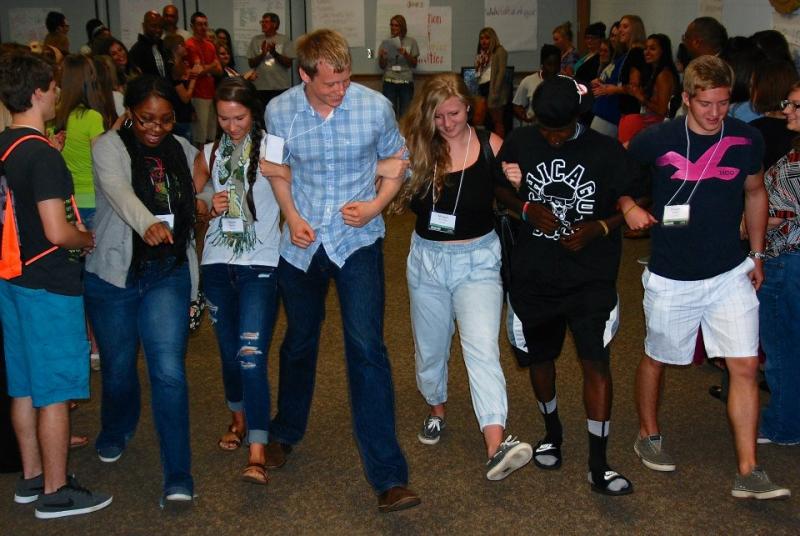 Cost does not include:
Airfare or travel to/from Buffalo, NY; travel or baggage insurance; other personal and incidental expenses.
Additional Information:
YASC Member Cost includes:
Local transportation throughout the program 
Local community tour and visit 
Accommodations for the first night (Wednesday) in a double room in a hotel, including the Wednesday YASC Welcome Dinner, Thursday lunch, and Sunday closing lunch
College Summit provides, without charge:
Accommodations for 3 nights (Thursday – Sunday). You will have your own bedroom with a shared washroom.
All meals while on campus; Thursday afternoon – Sunday afternoon
Program materials including training manual, session materials, etc.
Volunteer Now! 
Registration for this trip is not yet open so stay tuned for additional details. Once your application is received, you will be contacted by telephone with additional information. Further, once your application is accepted, you will need to register as a volunteer online directly with College Summit, which includes agreeing to a background check.
Questions? Please Contact:
Joao Aleixo
Association of Yale Alumni
Tel: 203-432-1943
Email: joao.aleixo@yale.edu
Barbara or Bill Dahl
Co-Producers. YASC
Email: dahlhaus@nc.rr.com