We are very excited to announce the first Yale Alumni Service Corps program to Nicaragua in Central America!! Come join us this March 10th-17th, 2012 as we fly into the capital city of Managua then travel inland to the vibrant town of Matagalpa in the coffee growing district. From this base we will travel up gravel roads past fields of corn, beans and coffee into the rain forest to impoverished communities on the mountain side. El Castillo is the second village up the mountain road and while it is the site of this year's March program by YASC, we will also invite the people of the adjacent communities to join us. These small remote villages lack clean water, medical care and educational opportunities - we need to help change this!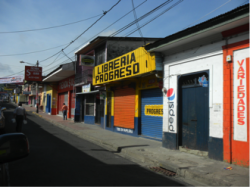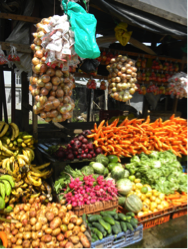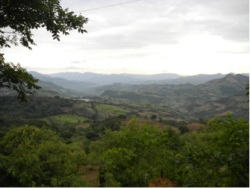 The El Castillo community consists of approximately 150 families who live in houses with dirt floors, corrugated metal roofs and wood salt or masonry walls. The lucky ones have outhouses but few have clean or readily accessible water. The villagers currently use hand dug wells and rain water for their potable water but it is usually contaminated. There is no medical care in the village and the local school only teaches up to sixth grade in an under supplied two room school house. The communities higher up the mountain road are in even worse shape and farther from any help. Their people have to walk or ride horses many miles to get medical attention or extended education. Teenagers who are working in the fields all week try to further their education by walking over five miles each Saturday to attend high school classes in a community closer to Matagalpa. These people want to improve their lives but they lack the basic tools to be successful - the things that we take for granted.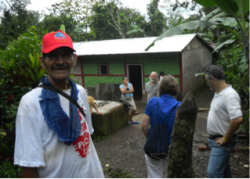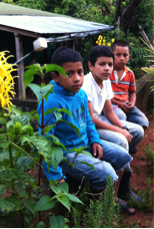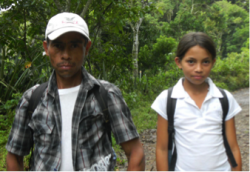 This year we will also be fortunate enough to be collaborating with the Yale School of Nursing. The nurses have been coming to a small but admirable school within Managua for the last four years. Their program is comprised of faculty and students of Pediatric, Family and Mental Health specialties. They not only do health care for the students but they have also branched out into teacher and parent education and mental health assessment and counseling. The small school started as a charity for children whose parents couldn't afford the cost of uniforms to attend public school. Since the Yale nursing staff has been visiting, the school has gotten accreditation and some additional attention, but it is still desperate for so much more.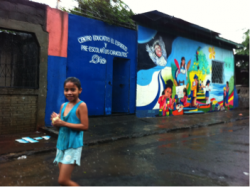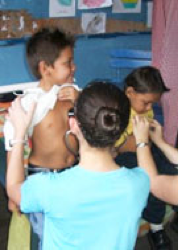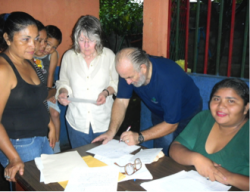 To assist these communities, YASC is proposing to host a Health and Education Fair for both El Castillo and the surrounding villages. Our volunteers will help set up a medical clinic in the center area of El Castillo and offer health education as well as clinical care. The residents of the other villages will be rotated into the schedule so they can also benefit from our program. In the primary school next to the clinic we are planning to offer to teach English, computers, and art. A short distance down the road from the school is a sports field where we will coach soccer and baseball. The rest of the volunteers will form a construction group which will be engaged in building new houses for families as well as initiating a water filter program for a nearby village. The goal will be to install up to 100 filters in individual houses. These will be invaluable to ensure safe drinking water and improved health for hundreds of people.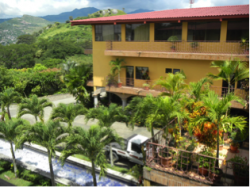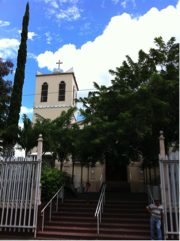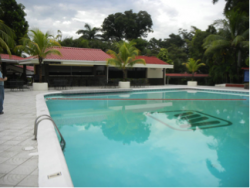 The ground partner for our program is the admirable CEPAD, Council of Protestant Churches of Nicaragua, an organization that has been in Nicaragua since 1972. CEPAD has set up offices in both Managua and Matagalpa from which they are based to offer humanitarian assistance, training and education to the needy within these communities as well as in adjacent at-risk communities. They rotate their satellite bases every five years to encourage self sufficiency and sustainability for their social work. CEPAD will manage our ground activities including all hotels, transportation and meals, which they do for up to 35 groups annually. More importantly, they have established good relationships with the community leaders so they can effectively facilitate matching the community needs with the talents of our group.
These people need our skills and support - please come along, meet new friends and change some lives including your own!!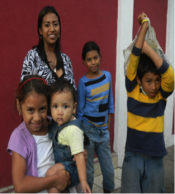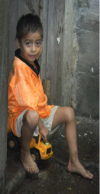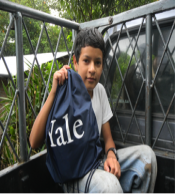 Cost:
$1,450 per person, excluding airfare Single supplement: $300/person extra for participants not sharing a room. Single rooms are limited-first to sign up will get the available ones.
Cost includes:
customized collaborative service projects in Nicaragua; accommodations; most meals; translators (as needed); local transportation throughout the program; most tools and materials needed for service projects; bottled water at work sites; full itinerary of cultural highlights and opportunities for community interaction. Cost also includes excursions in Nicaragua.
Cost does not include:
international airfare to/from Nicaragua; travel or baggage insurance; other personal and incidental expenses.
Program Overview:
Only 60 volunteer spaces available so sign up now!
Service Trip Scholarships:
financial aid may be available to some participants based on financial need. Please call 203-432-1054 for more information.
Additional Information:
Single supplement: $300/person extra for participants not sharing a room. Single rooms are limited-first to sign up will get the available ones.
PLEASE NOTE THAT WE HAVE REACHED MAXIMUM CAPACITY FOR THIS TRIP SO ALL INCOMING REGISTRATIONS WILL BE PLACED ON A WAIT LIST. MOREOVER, WE NO LONGER HAVE SINGLE ROOMS AVAILABLE AS THESE HAVE BEEN FULLY BOOKED. 
Extra night in Managua Supplement: $75/person extra for hotel on March 9, 2012
Extension supplement: $125/person for Montelimar Beach resort extra day March 18th, 2012 (includes transportation to the hotel, resort room overnight, use of facilities for the day, breakfast and lunch only). The hotel will arrange for transportation back to the airport or Managua at the individual's expense. This amount is subject to adjustment once 2012 rates are available from the hotel.
http://www.barcelo.com/BarceloHotels/en-GB/Hotels/Nicaragua/PlayaMontelimar/MontelimarBeach/Home.htm
Families are of course welcome and encouraged but we have an age restriction of 10 years old and above for this program.