Trip Location:
Yamoransa (Cape Coast) and Accra, Ghana
After a productive service trip to Ghana in 2012, the Yale Alumni Service Corps will return to Yamoransa in 2013 and we invite you to make a real difference and experience Ghanaian culture in a truly unique manner. Last summer, 150 volunteers worked on a variety of projects and there is a lot more to do. So join us as we travel to Africa to "give back."
Some examples of what we did last year and projects for this year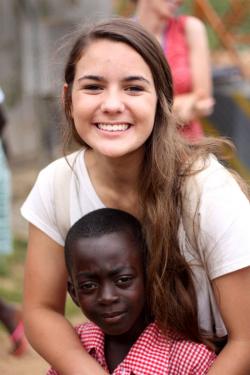 Business Development – Last year we made a real impact working with micro business owners, primarily women, to grow and expand their businesses. There is a need to build on this as well as a real need for capacity building.

Construction - the team laid the foundation for the new ICT (Information Communication & Technology) Center last year. The community has continued work on the site. Join us to help drive this project to completion.

Education and Arts – Volunteers teach a variety of subjects in the primary and middle schools. You decide what you teach based on your skills and interests - music, drama, arts, crafts as well as traditional subjects. The children are normally not exposed to subjects beyond reading, writing and math. Join us to show them the world of possibilities that lies ahead of them. 

College Mentoring – Last year we provided much needed college and personal counseling to middle school children. We need mentors like you to coach and counsel high school boys and girls.

Athletics – We need volunteers to coach sports and organize clinics with the primary and middle school children. Last year we held a highly popular soccer "world cup" and are excited to do it again!

Medical – We need doctors, nurses, PA's and anyone interested in providing medical screening and treatment to a village with no clinic. Last year the team saw over 700 patients over 5 days, providing treatment, referrals and management advice. In addition, this year we intend to provide more education and preventative assistance.

Public Health - There is a lot of scope to improve public health in the community. Ideas being discussed include the installation of mosquito nets, health education, attempting to improve the community's access to programs such as the National Health Insurance Scheme, effective waste management and recycling, etc.
About Yamoransa
Yamoransa is a small town in the hilly central region of Ghana, along the beautiful Ghanaian coastline and near the town and University of Cape Coast. It sits on the main road between Accra and Cape Coast and is sometimes described as a "truck stop" town. It has a population of approximately 4,700 and its economy consists mostly of small scale entrepreneurial ventures, dominated by women involved in a variety of trades from selling Kenkey, for which Yamoransa is famous, to hairdressers, breadmakers, fruit sellers and provision store owners. There is no running water in the town and no medical facilities. There is a primary school and a middle school with no athletic facilities for the children.
Accomodations
While working in Yamoransa, we will most likely be staying at the Coconut Grove Hotel, a beachfront resort, approximately 40 minutes from the town itself. Rooms have bathrooms, showers, air conditioning and comfortable beds. Amenities include:
Swimming Pool

Restaurant, bar and some exercise facilities

An expansive beach front

Limited business amenities

Activities such as ping pong and horse stables!
During the day, while we are in Yamoransa, there is no air conditioning. All facilities including the schools are fairly basic and exposed to the elements.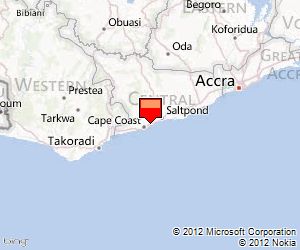 The Volunteers (You!)
The trip is designed for alumni of all ages and their family and friends. Most projects are family friendly and children (above the age of 10) can work alongside their parents or, for children above 12, their parents can choose for them to work on their own with the Ghanaian school children in organized and supervised projects and sports.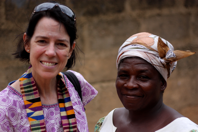 Special skills are not required for participation in the Service Program. 
Each project will involve a leadership team of volunteers with specialized knowledge in the project area, as well as volunteers from AFS-Ghana, our program organizer. Project assignments will be based on a combination of volunteer interest, community needs, available space, and program logistics. We will hold an orientation session early in the Spring in New Haven to facilitate project planning.
This is a great opportunity to make a real difference in the lives of the community members. You and your family will learn a lot from each other, from your fellow volunteers and from the gracious people of Yamoransa. 
We have limited accommodations for this adventure and spots are first come, first served.
Sign up today!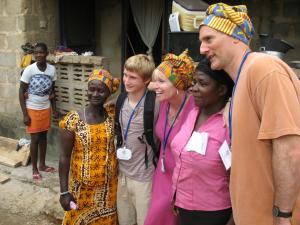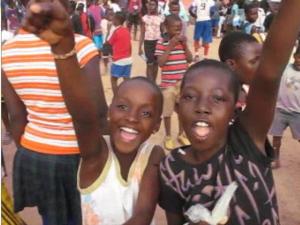 Cost:
$2,250 per person for a regular room in the main area of the hotel or $2,000 for the bungalow site in the African Village, excluding airfare. Single supplement: $400/person or $250/person for the bungalow site
Cost includes:
customized collaborative service projects in Yamoransa; accommodations; most meals; local transportation throughout the program; most tools and materials needed for service projects; bottled water at work sites; full itinerary of cultural highlights and opportunities for community interaction. Cost also includes excursions in Cape Coast.
Cost does not include:
international airfare to/from Ghana; travel or baggage insurance; other personal and incidental expenses.
Service Trip Scholarships:
The Yale Alumni Service Corps is able to provide partial scholarships depending on availability of scholarship funds. These funds are donated by other travelers inspired by the program. Please refer to the program for details about applying for scholarship.Scholarship applicants are strongly encouraged to apply early by submitting the application (see registration link) as deadline for submittal is February 28! Awards will be based on financial need, skills and knowledge needed for service projects, and previous volunteer experience. We cannot accept any other form of requests for funding at this time. You will be notified about any scholarship funding that you have been granted by March 31.
Additional Information:
Families are of course welcome and encouraged but we have an age restriction of 10 years old and above for this program.
The African village is adjacent to the main property and is about a 5 minute walk from the property entrance but about a 15-20 minute walk from the common areas, where meals are held. Please note that there is a security guard posted at the entrances to the African village and the main property.
As in most African villages where there is running water, the showers have cold water only. The hot water is brought to the room in buckets. The Coconut Grove Hotel African Village rooms do not have hot running water though you can request delivery from the front desk. Note that some bungalows in the village might be upgraded with hot water heaters by the time we get there.
Furnishings inside the rooms in the African village are similar to furnishings in the regular rooms.