Inspire/Educate/Motivate
Here is your chance to join other Yale alumni as we provide college counseling and writing coaching for high achieving low-income high school students in the San Francisco Bay Area. These students live in Oakland and other East Bay communities, many of which suffer from high unemployment and violence. Most of the students will be the first generation in their families to consider college and we have the opportunity to help them achieve their greatest potential for the future. Last Summer, 40 Yale Service Corps volunteers who participated in the West Virginia pilot program found the experience life-changing.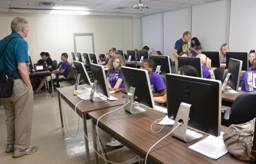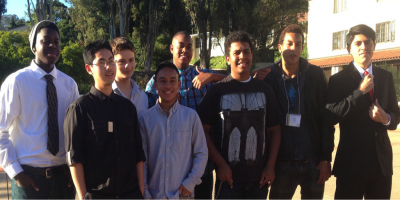 College Summit has relationships with high schools in underserved areas of the United States to provide coaching and mentoring for students with the goal of increased enrollment rates at institutions of higher education. College Summit has been operating in California since 2002, and since then they have touched the lives of several thousand students, 1600 last year in the Bay Area. California has the worst counselor-to-student ratio in the nation at 945:1, and College Summit fills this gap by providing both college counseling and coaching in writing college essays along with workshops that foster student leaders. The results are impressive: participants enroll in college at a rate of 79%, well above the national average for low-income students.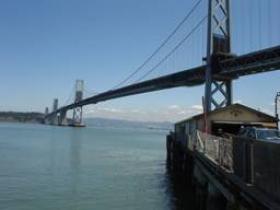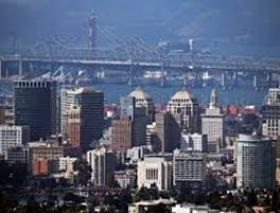 Program Description
Our time in the Bay Area will start with a Welcome Dinner in Berkeley. This will be followed the next morning by an orientation to better understand the students' backgrounds and some of the challenges that they face. We will learn about the challenges and opportunities faced by young people in a region known for both hi-tech wealth and startling murder rates. We then will be treated to a special lunch on the campus of the University of California, Berkeley campus.
In the afternoon the YASC group will participate in an intense training program with the College Summit workshop managers. After training, the group will have dinner at the college with introductions and the most important part - meeting the students. Friday, Saturday and Sunday, we will be working with small groups of students as writing coaches and college counselors using the highly structured curriculum provided by College Summit. On Saturday evening there will be a celebratory dinner and dance for both mentors and students.
Site for

YASC- California

College Summit 2014

The University of California was founded in the wake of the Gold Rush in 1869,and the Berkeley campus is the flagship of the state system, which now numbers 10 campuses. Recognized as one of the preeminent universities of the world, UC Berkeley boasts 22 Nobel Laureates to date and more than 350 academic programs.

Each volunteer will be assigned a dorm room with a shared bathroom. The YASC volunteers eat meals with the students in the school's cafeteria and have access to the university's gym but just like the students, we will stay on campus for the entire four-day session, and our agenda will be full, so be prepared!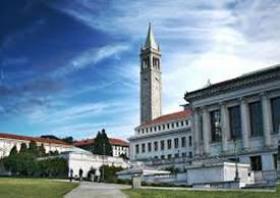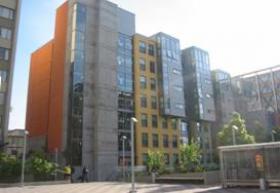 Seeking 4 College Counselors and 12 College Writing Coaches
We will be looking for 4 volunteers with some prior experience in college counseling and 12 writing coaches who do not need any specific experience but will be given extensive training before the session. The College Summit Program for writing coaches is highly structured participants will be following a detailed curriculum with detailed daily lesson plans. While volunteers can share their ideas at the sessions, the lesson plans are based on a highly effective model developed over many years, which works best when carefully followed.
Each volunteer will be assigned a small group of students. We will be striving to empower these students to understand the force of their own stories and words, celebrate hard work and achieve pride in their own accomplishments. The students will be given exercises that help foster self-awareness of their strengths, skills and how to transform their backgrounds into a strong college essay for their applications. But it is the mentoring and personal connection that is the most important part of this program! Our participation is key to setting the stage for the mentoring and personal connection on the part of College Summit, which continues for students throughout their senior year.
Please Join Us!
Cost:
$750 per person, excludes airfare and transport
Cost includes:
Accommodations for 4 nights in dormitory with a shared bathroom;
All meals from dinner July 9 through lunch July 13;
Local transportation throughout the program;
All tools and materials needed for the project;
Local non-profit organization visit.
Cost does not include:
Airfare to/from California; travel or baggage insurance; other personal and incidental expenses.
Program Overview:
Only 16 volunteers: 4 college counselors with some mentoring experience and 12 writing coaches
Participants must be over 21 years of age.
Qualifications for College Counselors:
Have at least one year prior experience in college coaching (i.e. high school counselor, college admissions officer, private college counselor, college requirement advisor, non-profit college guidance assistance)
Be comfortable/have familiarity with advising mid-tier students from under-resourced communities
Have the ability to run a one hour coaching session with each student assigned to you and be able to compile a list of collegiate options for each student
Be comfortable/have familiarity with emotionally intense situations and disclosures
Have the ability to be both encouraging and honest with the students
A healthy knowledge of local and national colleges and universities (local knowledge will be supplemented)
A healthy knowledge of college admissions requirements
Qualifications for Writing Coaches:
Bachelors degree
Good communication and active listening skills
Experience and/or willingness to work with diverse populations
Desire to make a difference
Flexibility
Ability to work in an emotionally intense and rewarding environment
Additional Information:
Volunteer Now!
To apply, click here
Once your application is received, you will be contacted by telephone with additional information. Further, once your application is accepted, you will need to register as a volunteer online directly with College Summit, which includes agreeing to a background check.
Questions please contact:
Joao C. Aleixo
Yale Alumni Service Corps
tel: 203-432-1943
fax: 203-432-0587
email: joao.aleixo@yale.edu
Jeff Harlowe
YASC College Summit California Producer
Email: Harlowe@sbcglobal.net