About Philippi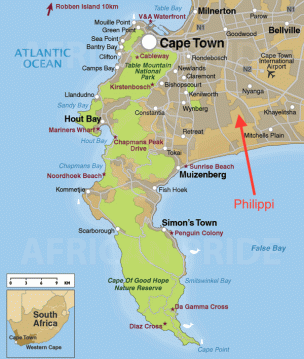 Philippi is one of the townships of Cape Town, located in the Cape Flats area of the city southeast of the central business district. Prior to its formation in the 1980's the region was called "Die Duine" (The Dunes), an area that was used primarily for the grazing of animals and the growing of crops. South Africa's apartheid policies drove thousands of migrants into the area in the late 70's and early 80's and yet, today one still finds small-scale farms in Phillipi that produce about 80% of Cape Town's vegetables. Those farms are under increasing pressure as the population of Philippi continues to grow and the government contends with a lack of suitable housing.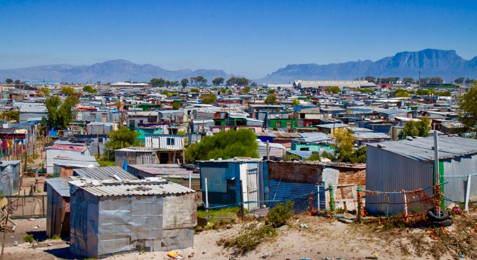 Today, the population of Philippi stands at about 200,000 depending on where one chooses to draw its borders. Its residents include a number of disparate groups, although those of Xhosa background predominate. Phillipi faces a range of challenges, including poverty, unemployment, overcrowding, food insecurity, crime, and exposure to environmental hazards such as flooding and fire. There are efforts, however, to build its economy through the development of businesses and light industry.
One such initiative, where we expect some of our YASC projects to take place, is Philippi Village, a  mixed-use business center developed from an old cement factory. The complex currently houses a public library, office space for social entrepreneurs, small business storefronts, and spaces for local health and welfare NGO's.

Sources and for more information:
Wikipedia: Philippi, Cape Town
https://en.wikipedia.org/wiki/Philippi,_Cape_Town
Alcohol, Development and Poverty in South Africa
https://alcoholsouthafrica.wordpress.com/leave-feedback/philippi/
Philippi Economic Development Initiative
http://pedi.org.za/history-of-philippi/
South Africa Explored
https://www.sa-venues.com/attractionswc/philippi.php
Philippi Village
http://www.philippivillage.co.za