You are here
Partners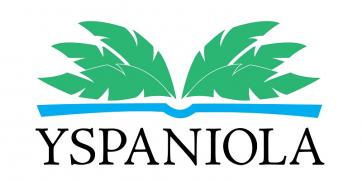 Yspaniola was incorporated as a 501c3 non-profit organization in 2009 to address a critical gap in education in the Dominican Republic, particularly for children from impoverished communities called bateys. Up to three-quarters of those living in bateys are of Haitian descent or Haitian. Although many of these individuals were born in the Dominican Republic, they face challenges to social integration and mobility due to the color of their skin, their often undocumented status, and the anti-Haitian sentiment that dominates Dominican politics. Educating youth within Dominican bateys is a necessary step towards breaking the cycle of poverty and disenfranchisement they face and building an informed society that can advocate for positive change.
In order to achieve these goals, Yspaniola offers a variety of educational programs to students from preschool through university.  These include our Learning Center and Pre-K, where we provide literacy-focused programming to children and youth. Recently, the local public school has moved from a half-day to a full-day, and we have adjusted our programming to also our literacy-focused classes in the school.  We also sponsor university students from Batey Libertad through our University Scholars Program, which covers all educational costs throughout their studies. Beyond financial assistance, we provide scholars with tutoring and professional development workshops to ensure their success before and after graduation.

Tours Trips Treks & Travel is dedicated to helping educational institutions, special interest groups, and businesses design and manage educational, adventure, and community service programs in the Dominican Republic. There are a few concepts that we hold dear, and make sincere and labored efforts to incorporate in everything we do. Personal safety, cultural sensitivity, environmental impact, cost effectiveness and time efficiency are among those that are ever present on 4T programs. At the core of even the most simple of our activities, 4T relies upon the basic tenets of experiential learning whereby true learning of one's self and those with whom we share this planet is fostered by stepping out of our everyday routines and opening ourselves up to new ideas, experiences, perspectives, and flavors.
Tours Trips Treks & Travel strives to provide content-rich programs in a way that is fun and flexible for our client-guests. We are able to so deftly accomplish this goal through our personal relationships with professional educators, researchers, trades people, and artists at the head of their respective fields and industries. It certainly doesn't hurt that we do this set upon the lush and tropical backdrop of the Caribbean's most culturally and geographically diverse island! After all, it is our gracious Dominican hosts that set the friendly and welcoming mood for our programs and facilitate us in meeting our goals with their laughter, patience, and enthusiasm for song, dance, and, most importantly, good food!