Partners


The Yale Alumni Service Corps is delighted to partner with Academic Arrangements Abroad, a leader in academic travel since 1977 that provides an insider's look at a country through its rich resources of museum curators, professors and diplomats, offering programs that provide special access to extraordinary places in more than 50 countries. Each itinerary is designed for its sponsoring institutions, which include some of the nation's preeminent museums, cultural organizations and alumni associations. Arrangements Abroad is one of the pioneers in offering legal travel to Cuba. Since 1999, the company has taken thousands of Americans to visit Cuba on people-to-people educational tours.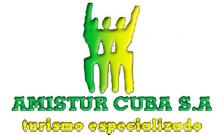 Working under the Institute of Friendship with the Peoples, ICAP, and founded 21 years ago, Amistur Cuba S.A. is a specialized tourism agency whose focus is to organize intercultural programs designed to show life in Cuba through people to people programs. Amistur has extensive experience organizing many programs related to culture and the arts, sports, education, health care, agriculture, environment and development as well as the Cuban legal system. The agency also works in tourism packages that provide an opportunity for visitors to learn more about the history, heritage and culture in all of Cuba's provinces. During Amistur's two+ plus decades of operation, over 110,000 visitors from 126 countries have traveled to Cuba.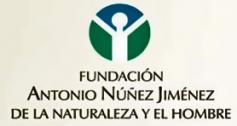 The Foundation Antonio Núñez Jiménez for Nature and Humanity is a cultural and scientific non-governmental institution, dedicated to research and promotion of programs projects for the protection of the environment as it relates to culture and society. Its vision is a Cuban society with a developed environmental conscience that will recognize nature as part of its identity, and an active institution in the development of environmental and cultural values in Cuba and the world.