Partners
AFS India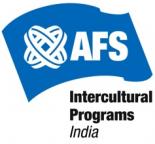 AFS India is a key partner for our project. They introduced us to the village of Kakelao, through their volunteers, and will be directly involved in the planning of the projects and in developing the relationship with key leaders in the village and surrounding areas. Their volunteers will be a part of our group during the service trip and will work alongside us, providing translation and other support.
Far Horizon

Far Horizon is our travel and logistics partner. They are working closely with us to organize accommodations, transport, and most on-the-ground logistical details. Their staff will be with us during our trip and they bring with them a wealth of knowledge about the region and the country.
Veerni Institute

The Veerni Institute provides girls from rural villages in the Thar Desert of Rajasthan with a high-quality secondary school education in a boarding school setting in Jodhpur. The Institute has been quite successful in preparing these girls for higher education and career opportunities, which they would not have been able to access if they remained in their home villages. Students from the Veerni Institute will work alongside us in Kakelao, serving as translators and assistants.