Trip Location:
Rio Claro and Rio de Janeiro, Brazil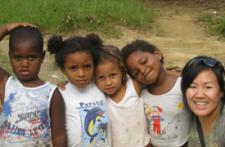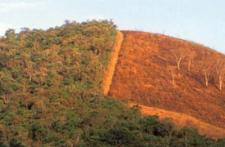 The Association of Yale Alumni invites you to participate in a family-friendly innovative service experience to Brazil in Fall 2009:
 Explore Brazil's rich culture and history. 
Connect with social entrepreneurs to create positive local change. 

Make a difference by collaborating on important sustainability projects, such as sustainable agriculture, reforestation, legal, business, education, and public health programs. 
All volunteers age 14 and up—alumni, family, and friends—are welcome to participate!
Sustainability Initiatives 
The ongoing expansion of agriculture in Brazil is seriously threatening rare and vulnerable habitats such as the Atlantic Forest, the Cerrado, and the Amazon. Join our Brazilian partners, including local farmers, in using innovative solutions to protect endangered lands and to promote sustainable agriculture.  
Service Projects
The Brazil Service Tour will focus on supporting sustainability initiatives and local entrepreneurs in the Atlantic Forest or Mata Atlântica region. Stretching along Brazil's Atlantic coast, from the northern state of Rio Grande do Norte to the southern state of Rio Grande do Sul, the Atlantic Forest is equivalent to the size of the U.S. Eastern seaboard from Maine to South Carolina. It is considered one of the world's most endangered tropical forests, occupying only 7% of its original area. It has an incredibly unique mix of biodiversity.   
The AYA Brazil service projects will be conducted in the town of Rio Claro, about two hours outside the city of Rio de Janeiro. Our service projects will be shaped by matching the skill sets and interests of program participants with the needs of our local partners. (To learn about our potential service projects, click on the "Service Projects" link in the upper right corner.) Participants are encouraged to bring their enthusiasm, skills, and experience to collaborate with us on this dynamic journey!
Cost:
$2,490 per person, excluding airfare (single supplement is $750 for participants not sharing a room)
Cost includes:
customized collaborative service projects in Rio Claro; accommodations; most meals; translators (as needed); local transportation throughout the program; tools and materials needed for service projects; bottled water at worksite; full itinerary of cultural highlights and opportunities for community interaction. Cost also includes excursions in Rio de Janeiro. 
Cost does not include:
international airfare to/from Rio de Janeiro; passport and visa fees; travel or baggage insurance; other personal and incidental expenses.
Additional Information:
All volunteers age 14 and up—alumni, students, family, and friends are welcome to participate!