Be an ambassador for Yale – join our program bringing the Yale Community together with the Fort Mojave Indian Tribe!
This is a unique and exciting opportunity for alumni, family, and friends to learn about this warm and welcoming community nestled deep within the Mojave Desert alongside the sparkling Colorado River.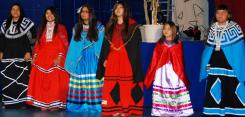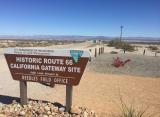 Enjoy the 41st Annual Fort Mojave Indian Days Celebration as our opening gathering including a barbecue, bird singing contest, pageants, and cultural workshops. Our visit will be an extraordinary opportunity for fun cultural exchange as we celebrate with the tribe.
We are excited to be working closely with our very own Ashley Hemmers '07, Administrator of the Tribe and Chairperson of Native American Yale Alumni Association (NAYA) on this program. Ashley is leading a team of  Mojave administrators to help plan our activities. And NAYA is encouraging its members to join the program.
As requested by the community, our projects will focus on education, entrepreneurship, and life skills sharing as well as light construction to improve space next to the town library. You can participate in one or more of these activities alongside community members:
Education working with children of all ages:
pre-school children on an arts program,
college counseling and mentoring to talented high school students,
young children to get them excited about reading,
older children on a library project including the coding and archiving of books,
An after school program with teenagers to produce an oral history video
Entrepreneurship learning about local businesses and providing assistance through:
Workshops on life skills,
Workshops on financial literary and financial management,
One-on-one career counseling to assist with resume writing, mock interviews, and goal setting,
Sessions on the importance of a college education,
Introducing concepts of strategic planning,
Offering a career day where you can share your career path,
An after school program on life skills and career counseling
Construction: team up with members of the community and improve the space around the library to an area that encourages children to read and play.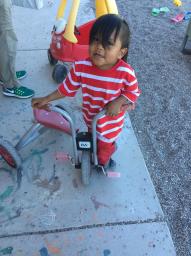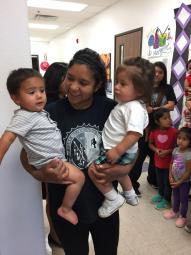 Everyone is welcome! No special skills are required to join us on this unique and exciting trip. We will find a volunteer opportunity for you. Alumni from all classes, all graduate and professional schools – and their family and friends – are welcome. You will make new friends and contacts from an amazing group of people who make service and hard work an important part of their lives. Be one of them!
Family and friends: This trip is modestly priced to encourage you to bring your family and friends to the fascinating Mojave area - $950 per person (no single premium) for 7 nights! The price includes accommodations, all meals, transportation during the program, and excursions (airfare to Las Vegas not included). Thanks to the Fort Mojave Indian Tribe, we will stay at the Avi Resort & Casino.
The deadline to register is March 1, 2017 or whenever we reach capacity, whichever occurs first.
We encourage you to sign up soon as we have limited capacity of 50 for this trip!
Cost includes:
$950 per person, double occupancy including accommodations, food, transportation, excursions.
Registration Information
Your registration will not be complete until AYA has received your deposit of $500 per person. Deposit payments are fully refundable until March 1, 2017! Please be aware that after March 1, 2017, all program payments are non-refundable! Final payment is due on March 31, 2017! We strongly recommend the purchase of trip cancelation insurance. (Note: Substitution of registration for another person is not allowed!
Cost does not include:
Airfare to Las Vegas; travel or baggage insurance; other personal and incidental expenses
Service Trip Scholarships:
The Yale Alumni Service Corps is able to provide partial scholarships depending on availability of scholarship funds. These funds are donated by other travelers inspired by the program. Please refer to the registration for details about applying for scholarship as deadline for submission is March 1, 2017! You must complete this application and pay the required deposit (not part of the scholarship funding). If you do not receive the necessary assistance, your deposit will be refunded. Awards will be based on financial need, skills and knowledge needed for service projects, and previous volunteer experience. We cannot accept any other form of requests for funding at this time. You will be notified about any scholarship funding that you have been granted by March 15, 2017.
Please complete a scholarship application available on the registration site and upload to your registration.
Additional Information:
Children: Families with children 10 and over are welcome and encouraged to attend. Unfortunately, we cannot accommodate children under 10 on the program and all youth 18 and under must be accompanied by an adult. All children under 13 must have a parent participating in the same service project(s) throughout the program.
Orientation:
Please note that we will organize 2-3 online orientation sessions beginning in late May. We will discuss the needs of the community, the projects we will undertake, and learn more about our key partner Fort Mojave Indian Tribe. Stay tuned for additional details.